Teaching Singular and Plural in a Fun Way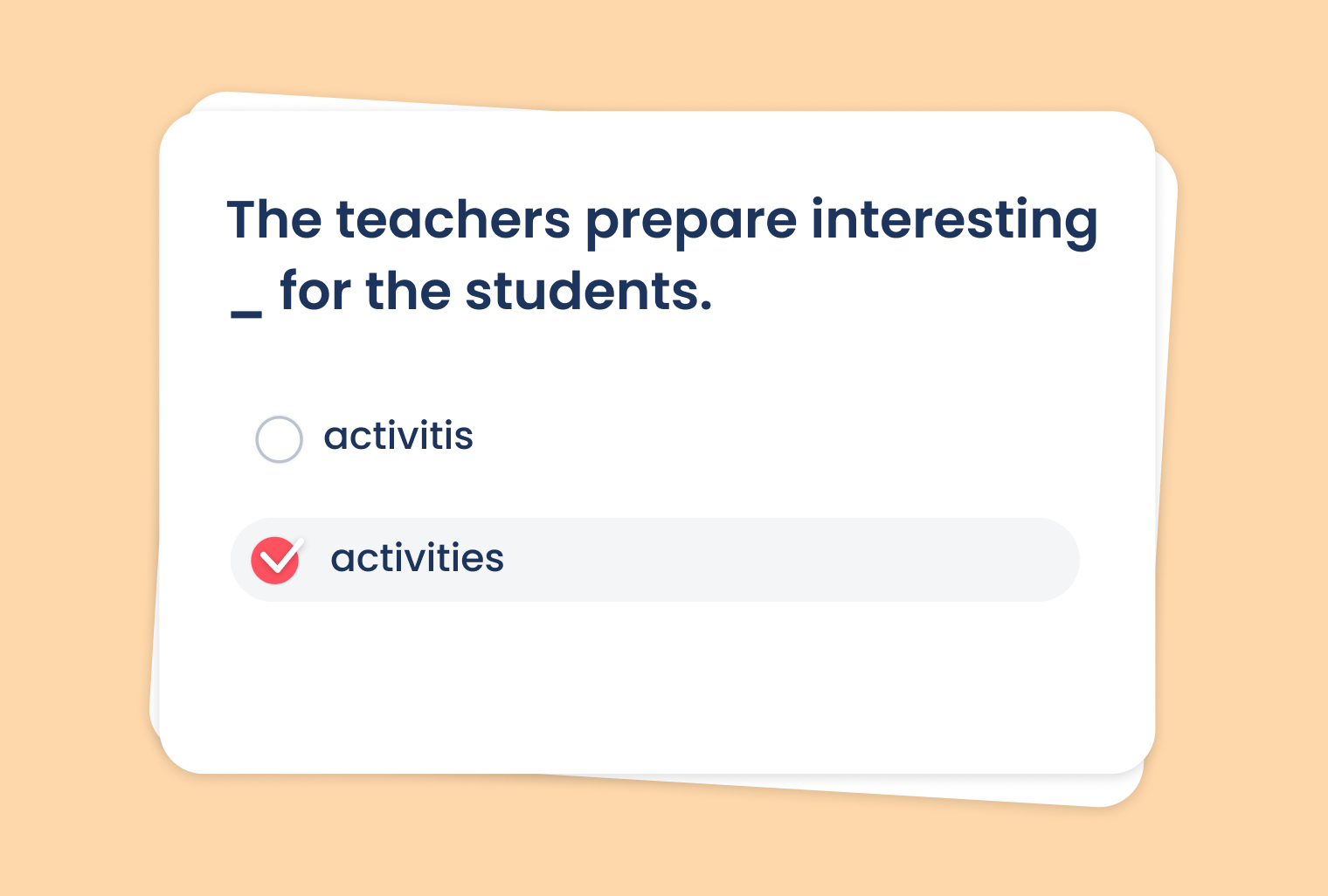 Teaching Ideas
Learning about singular and plural nouns is an essential building block in grammar lessons. However, it can often seem dull for students unless you spice it up! This article shares creative ideas to make teaching singular vs plural engaging and memorable.
Plural Activities for Hands-On Learning
Plural Crafts
Have students make singular and plural pairs of fun crafts like paper ice cream cones or fruit magnets. Getting their hands busy will anchor the concepts.
Plural Collages
Print out or draw pictures of singular objects. Then have kids hunt through magazines to find the matching plurals and collage them.
Plural Puppet Shows
Let students make finger puppets for singular words like "cat" and "fox." Then act out funny stories using the plurals like "cats" and "foxes."
Plural Games for Interactive Learning
Plural Memory
Make two sets of cards with singular words on one set and plural forms on the other. Flip them over and have kids match pairs in this grammar version of the classic memory game.
Plural Bingo
Call out singular or plural forms and have kids cover the matching spaces on bingo cards. Award prizes when they get "bingo!"
Plural Basketball
Label two baskets with "singular" and "plural." Divide into teams and take turns shooting baskets with singular and plural word flashcards based on which basket you say.
Plural Board Race
Make a snakes and ladders style board game path. Draw singular or plural cards and move ahead or back depending on whether you form the word correctly.
Digital Plural Activities
Plural Kahoot
Design a quiz-style Kahoot game with singular and plural questions. Kids love the competitive fun of answering on their devices.
Plural Padlet
Have students post singular and plural pairs on a Padlet board. Compare everyone's words in one easy online spot.
Plural Jeopardy
Make a Jeopardy game board with singular vs plural clues in each box. Pick clues and "buzz in" to answer questions just like the TV show.
Conclusion
The problem of creating grammar lessons that engage kids is easily solved with fun plural activities like these. Our platform, to-teach, makes it even easier by helping teachers quickly design customized singular and plural exercises, printables, games and more with AI. So tap into your creativity, and get those students excited about grammar!
Try it our for free
and start creating fun and engaging teaching content while saving time with our AI Exercise Generator.